This is the fourth time we've used VUHL services for either financing or refinancing our homes, and they've been consistently pleasant and professional to work with. Their rates are great and very competitive with other VA loan lenders. No hidden fees - everything disclosed upfront to help us make our decisions.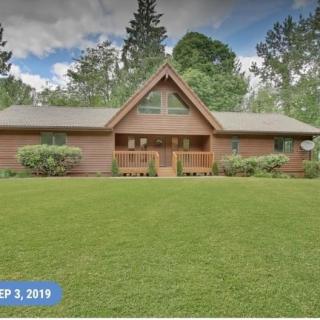 We are very grateful for Trish Cole! She came in at time where everyone else we had tried had failed us. Therefore, we were really apprehensive about trying another company but once we met Trish she eased our fears. My husband is a retired Army Soldier, who suffers from P.T.S.D. and just about any episode can set him off. However, everything about our home buying process went smoothly. I love the fact that you have a secure portal to place all of your documents in versus putting it in an email. This is what sets Veterans United apart from the rest. Thank you Trish for assisting us with the purchase of our lifetime!

Overall experience they the VA was horrible. Two months to close a loan is unheard of in these times especially since collateral was well over asking price of new home. Glenn our loan officer was everything you would expect from a loan officer. Michelle was super awesome and a pleasure to work with.
Response from Veterans United
On behalf of all of us here at Veterans United, we want to thank you for providing honest feedback around your loan experience. James, we value your patience and commitment in sticking with your loan process, even when things became frustrating. We know well how it can feel to resolve numerous underwriting requests as required for the VA benefit. If you would like to review these with our team, then please reach out to one of our Client Advocates to discuss.
Ticor title has been our primary nemesis in this process. They bungled the paperwork 3 times now, the wire instructions are very ambiguous (not something I like when large amounts of money are involved) and they charge quite a bit for this "service". I would consider using another title company for your future loans.



We have used Glenn Leach twice. He does a amazing job and very helpful with any questions we have. We will definitely use him again in the future and recommend him to family and friends.




This was my 2nd time going through Veterans United Home loans and I will not use anyone else. Each time the loan officer has treated me like family, offered to help with moving, and they even answer the phone when they are not at work! Their attention to detail, communication, and customer service cannot be matched.



Would highly recommend Tammy and her whole office. My original loan specialist John Lambrecht deserve credit for his hard work at the start of this loan. Thanks to all of you.




Thank you Veteran's!

Ready to see for yourself?
Experience first-hand why 567 homeowners give us a perfect score!
Check My Eligibility →

I highly recommend Veterans United for homebuying. I expected it to be a difficult process, but everyone made it super easy! Great job!


Tammy and her team were awesome to work with. She responded to text messages and emails right away. Tammy is very responsive and very knowledgeable, especially about the VA loan program. She spent time to explain things and answered all our questions. She was very diligent to keep things moving and helped us close when we wanted to. Would highly recommend Tammy and her team!!

Even in a global pandemic made the process easy and fast while meeting all the no contact rules! Super helpful to me and my family.


From the very beginning to the very end, Trish Cole was incredibly helpful, friendly, communicative, and responsive. I went through multiple Brokers with the same response of " What's your credit score? Submit an application", until I reached Trish. She immediately asked what my situation was and what my goal was. She took great care of listening and trying to understand, which allowed her to give me a very good plan of moving forward. I was initially surprised of her approach, considering all the cookie-cutter responses I received from other Mortgage Brokers. Because of her care and efforts, I can say I am extremely satisfied and happy with the new home and new loan. Thank you Trish to you and your team.

They'll do their absolute best to help you to get what you want