Veterans United Home Loans is a great company to work with. We have worked with the same loan specialist many times over the past 15 years and couldn't be happier with the process each and every time!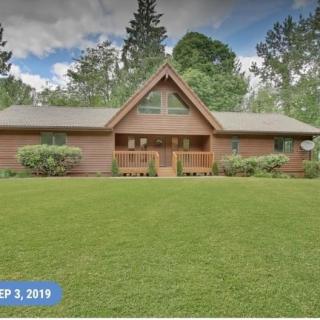 We are very grateful for Trish Cole! She came in at time where everyone else we had tried had failed us. Therefore, we were really apprehensive about trying another company but once we met Trish she eased our fears. My husband is a retired Army Soldier, who suffers from P.T.S.D. and just about any episode can set him off. However, everything about our home buying process went smoothly. I love the fact that you have a secure portal to place all of your documents in versus putting it in an email. This is what sets Veterans United apart from the rest. Thank you Trish for assisting us with the purchase of our lifetime!


People are what make or break a company. At Veteran United Home Loans, the people are professional, caring, and take care of you. That speaks volumes for Veteran United Home Loans! They really do care about you and Ella Owens is the best! I give Ella and Veterans United 100 stars! The process of refinancing my VA loan went smoothly and they made sure I understood everything encountered along the way. I've used my VA Home Loan benefits four times and this was by far the easiest and most stress free process I've ever encountered. I've dealt with other Veteran Home Loan companies who don't call you back and make you feel like you are bothering them and it was a waste of time to call them. I would highly recommend Veterans United Home Loans to all Veterans - it is a most pleasant experience!


Overall, I was satisfied with the service that I received and impressed with how the process changed since we last refinanced since 2003. The process is certainly more expedient. I would recommend your company to other people however I will stress again that you should give older customers more consideration when comes to this automation process. Thank you all again for what you did for us.


Ready to see for yourself?
Experience first-hand why 537 homeowners give us a perfect score!
Check My Eligibility →

Thank you Veteran's!

If you're a Veteran doing a first-time home loan or wanting to do re-fi, you can't go wrong with using VU. They have great customer service, are thorough, and take care of you all the way. Highly recommend!!!




I highly recommend Veterans United for homebuying. I expected it to be a difficult process, but everyone made it super easy! Great job!

Excellent customer service!


A little better vetting of title companies would be my only suggestion to make the process smoother.


Ready to see for yourself?
Experience first-hand why 537 homeowners give us a perfect score!
Check My Eligibility →

excellent service..

Tammy and her team were awesome to work with. She responded to text messages and emails right away. Tammy is very responsive and very knowledgeable, especially about the VA loan program. She spent time to explain things and answered all our questions. She was very diligent to keep things moving and helped us close when we wanted to. Would highly recommend Tammy and her team!!

Even in a global pandemic made the process easy and fast while meeting all the no contact rules! Super helpful to me and my family.




We highly recommend this company for the IRRRL Streamline VA refinance loan. They are top notch! We called other companies, and were treated like this type of loan wasn't worth their time or effort. Veteran's United was on this from the first call.