I will recommend her loan services to all my friends and relatives.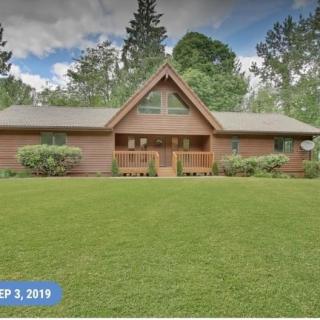 We are very grateful for Trish Cole! She came in at time where everyone else we had tried had failed us. Therefore, we were really apprehensive about trying another company but once we met Trish she eased our fears. My husband is a retired Army Soldier, who suffers from P.T.S.D. and just about any episode can set him off. However, everything about our home buying process went smoothly. I love the fact that you have a secure portal to place all of your documents in versus putting it in an email. This is what sets Veterans United apart from the rest. Thank you Trish for assisting us with the purchase of our lifetime!




I would buy 10 more houses from Ella


You're next!
Join the ranks of our 200,000+ Proud Veteran Homeowners nationwide.








This is the second time we have worked with Veterans United home loans. Both experiences have been very positive.We had worked with Glenn before on a previous home and were impressed with his professionalism which is why we wanted to work with him again. Glenn was very knowledgeable and professional. He made himself available to always answer our questions or get right back with us. Easy to get a hold of and even though we had to call several times...he never made us feel we were a bother. We highly recommend Glenn and in fact, we already intend to contact him again in the future if we refi. Thank you!



You're next!
Join the ranks of our 200,000+ Proud Veteran Homeowners nationwide.



In Tammie We Trust!


Veteran's United above all the other Home Loan specialists is effective and highly organized with a no-nonsense approach that cuts through all the complexities.