The Veterans United staff are very friendly and very helpful to assist in meeting our goal to purchase our home and later to refinance for a lower interest rate. I highly recommend this home loan company to all veterans seeking to purchase/refinance their home!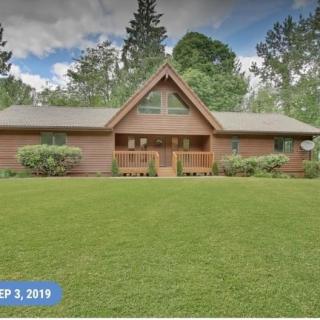 We are very grateful for Trish Cole! She came in at time where everyone else we had tried had failed us. Therefore, we were really apprehensive about trying another company but once we met Trish she eased our fears. My husband is a retired Army Soldier, who suffers from P.T.S.D. and just about any episode can set him off. However, everything about our home buying process went smoothly. I love the fact that you have a secure portal to place all of your documents in versus putting it in an email. This is what sets Veterans United apart from the rest. Thank you Trish for assisting us with the purchase of our lifetime!



My experience with VU started when I walked in with a random question. I don't remember what lady answered the question, but that question established in my mind, that this was a friendly and knowledgable organization to work with. Several years passed before seeking financing assistance from Glenn about a home loan. "Veterans" of Veterans United gave me a sense of assurance, from that very first random question. It's a great place for veterans to do business with confidence, and an equally professional staff to brig your questions or problems to. VU does it all!

This was my second time using Veterans United and was once again very pleased with the staff and process to refinance my home. My loan specialist was always available to answer my questions and concerns and I felt they had my back every step of the way. I will not hesitate to use them again for my next home loan needs as they made me fell like part of their family.



As usual, the experience with Veterans United and all of the people involved in my refinance was smooth, professional and went off without a hitch. Each and every one of the people I dealt with took the time to answer all of my questions and made the experience easy. Thanks to everyone involved.








Glenn and his team were very prompt on getting documents and requesting information from me making the process a fast one.


You're next!
Join the ranks of our 200,000+ Proud Veteran Homeowners nationwide.

I can't say enough about my loan experience. Ella Owens was amazing!! She was there every step of the way and always available for any questions. I am to the moon pleased with Ella. My loan officer for life!! I will be recommending Ella to all my friends and family.


Trish is very knowledgeable and helped me guide me through the loan process step by step. She is amazing.




At first, I didn't know there was a bank called Veterans United Home Loan, but this time I knew that only VA Loan was specialized. I think I should tell many other Veterans friends.