Absolutely the best mortgage company we have used. Everything was easily accessible and the process was hassle free.




I would buy 10 more houses from Ella




You're next!
Join the ranks of our 200,000+ Proud Veteran Homeowners nationwide.


In Tammie We Trust!


Jennifer was great to work with- she kept us consistently informed as to what was going on in the process and really listened to any questions we had. She also took the time to learn where we were most comfortable and continued working until we were at a rate and agreement that we were comfortable with.



I was very unsure what to expect buying my first house. They were fantastic. I would use them again. Great people that care about your success.

Great company, great people to work with for you home buying, Veteran United is the way to go



You're next!
Join the ranks of our 200,000+ Proud Veteran Homeowners nationwide.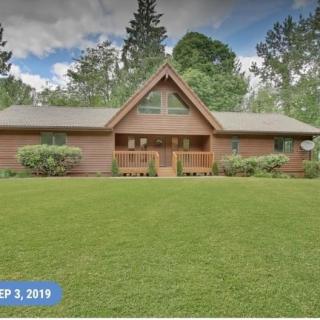 We are very grateful for Trish Cole! She came in at time where everyone else we had tried had failed us. Therefore, we were really apprehensive about trying another company but once we met Trish she eased our fears. My husband is a retired Army Soldier, who suffers from P.T.S.D. and just about any episode can set him off. However, everything about our home buying process went smoothly. I love the fact that you have a secure portal to place all of your documents in versus putting it in an email. This is what sets Veterans United apart from the rest. Thank you Trish for assisting us with the purchase of our lifetime!

It was an absolute pleasure working with Glenn and his staff. Great service!!!


Thank you Trish! Your assistance helped keep this process very simple for us and your positive attitude was reassuring as we worked through the final details. I would recommend Trish to anyone.

The Veterans United Home Loan branch in Pyuallup, Wa is a team that bring you in as a family, and will be there till the end. GREAT BRANCH


Vetrans united is a class act place for a home huyers needs! Everything was very easy to fallow the process and undersyand what was happening. I was always confident that I was getting the right information and the needs of my family was always in the forfront! Everything that happend from the start to where the keys of the last home I will buy were put into my hand. I always felt at eas and new I was dealing with the right people. Thank you for making our home buying experience the best!