This was my 2nd time going through Veterans United Home loans and I will not use anyone else. Each time the loan officer has treated me like family, offered to help with moving, and they even answer the phone when they are not at work! Their attention to detail, communication, and customer service cannot be matched.




My loan specialist recommended a title company that I would never recommend to anyone. My closing date did not occur as scheduled and no one contacted me to provide any information. Communication was terrible.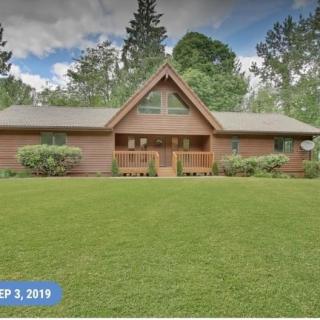 We are very grateful for Trish Cole! She came in at time where everyone else we had tried had failed us. Therefore, we were really apprehensive about trying another company but once we met Trish she eased our fears. My husband is a retired Army Soldier, who suffers from P.T.S.D. and just about any episode can set him off. However, everything about our home buying process went smoothly. I love the fact that you have a secure portal to place all of your documents in versus putting it in an email. This is what sets Veterans United apart from the rest. Thank you Trish for assisting us with the purchase of our lifetime!




Overall, I was satisfied with the service that I received and impressed with how the process changed since we last refinanced since 2003. The process is certainly more expedient. I would recommend your company to other people however I will stress again that you should give older customers more consideration when comes to this automation process. Thank you all again for what you did for us.


Ready to see for yourself?
Experience first-hand why 554 homeowners give us a perfect score!
Check My Eligibility →
If you're a Veteran doing a first-time home loan or wanting to do re-fi, you can't go wrong with using VU. They have great customer service, are thorough, and take care of you all the way. Highly recommend!!!


Excellent customer service!

excellent service..

Tammy and her team were awesome to work with. She responded to text messages and emails right away. Tammy is very responsive and very knowledgeable, especially about the VA loan program. She spent time to explain things and answered all our questions. She was very diligent to keep things moving and helped us close when we wanted to. Would highly recommend Tammy and her team!!


They'll do their absolute best to help you to get what you want





Ready to see for yourself?
Experience first-hand why 554 homeowners give us a perfect score!
Check My Eligibility →




I'm grateful to have been working with Glenn on our refinance. It could've been a challenging process due to everything being handled virtually due to COVID but the whole process was smooth and easy. Glenn went above and beyond of what I expected and kept us informed throughout the whole process. Outstanding service! Thank you tons Glenn and the staff at Veterans United Home Loans!


Great experience overall will come back if the need arises!

Veterans United went above and beyond to make sure my loan was not only approved but with the best rate! Thank you very much and my family and I are forever grateful!